Disciplining Reproduction in Modern South Asia: The Emergency and Beyond
4th September 2017

-

5th September 2017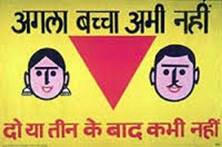 In modern South Asia, the control and reform of reproduction has occupied a strategic position within multiple social, economic, political and medical agendas. The Emergency stands as the most spectacular moment in this history, where the sterilization of some Indian citizens was tied to, and justified through, discourses of development, modernity and nationhood.
Sponsored by an Academy of Medical Sciences 'Springboard – Health of the Public 2040' Award for the project 'Population Control and the Emergency in India: The Shah Commission Regained,' this project-launching workshop brings together scholars studying the Emergency and related histories and politics of reproduction. It aims to highlight current research in the field, and to consider how such historical case-studies can inform current debates about population, sustainable development, and reproductive health and rights.
Confirmed speakers include Mohan Rao (JNU), Patricia Jeffery (Edinburgh), Daksha Parmar (IIT-Guwahati), Shashwati Goswami (JNU), Aprajita Sarcar (Queen's University, Canada), Smriti Sawkar (Oxford), Sourit Bhattacharya (Warwick), Darshi Thoradeniya (SAI Heidelberg, Colombo Branch), Zoe Hamilton (Goat Tree Productions), Meg Kanazawa (Exeter) and Rebecca Williams (Exeter). Day 2 of the workshop (Tuesday 5thSeptember) will end with a round-table discussion of key themes and questions emerging from the workshop.
All welcome. Please confirm attendance with Rebecca Williams (R.Williams2@Exeter.ac.uk).